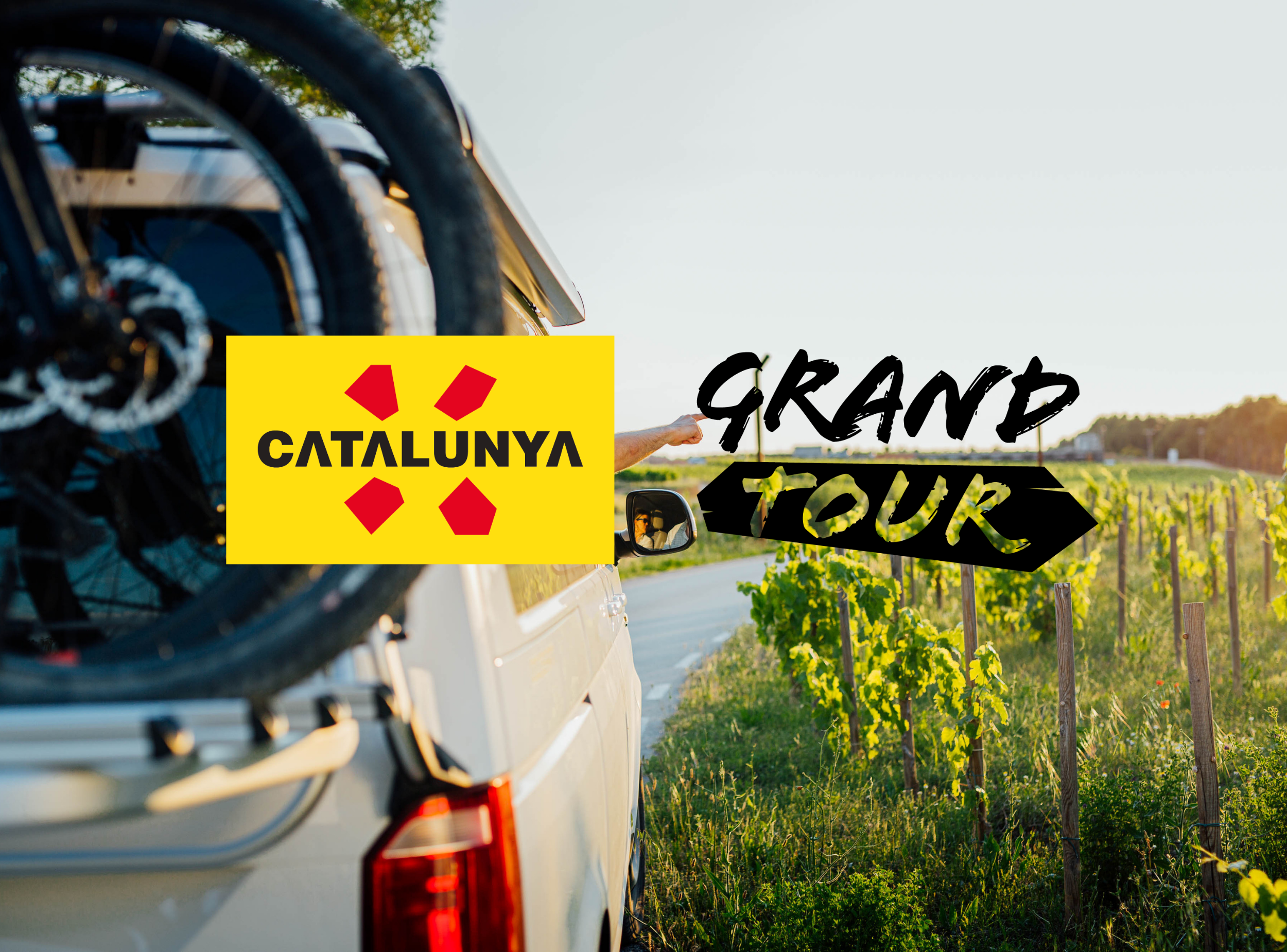 The roadtrip to discover Catalonia also has a pit stop in Penedès!
Catalonia is a small but very varied country, where you can go from the sea to the high mountains in a few hours, with very surprising contrasts such as the coast and the Pyrenees, the vineyards of Penedès and the volcanoes in Olot, the Ebro Delta or the mountain range of Montserrat.
The Grand Tour of Catalonia  is a circular route to discover the essence of Catalonia: it connects cultural icons, natural places and food and wine pleasures that define the personality of this land, both in rural and urban areas.
Inspired by the great journeys that began in the mid-nineteenth century, the Grand Tour of Catalonia is a route of more than 2,000 kilometers, designed to travel by car in two ways: on a single route of 13 days or in 5 sections, with several stops in each.
The Grand Tour passes through the Penedès in section 1, called "Vineyards with a taste of the sea", which will take you from the cosmopolitan city of Barcelona to Tarragona, the ancient Roman capital. This stage covers a distance of 462 km, with 6 stages or pit stops, which you can do at your own pace. In the description you will find clearly what to do and what to visit.
All the information and details of the Grand Tour of Catalonia at: https://grandtour.catalunya.com/en/
Grand Tour of Catalonia experiences