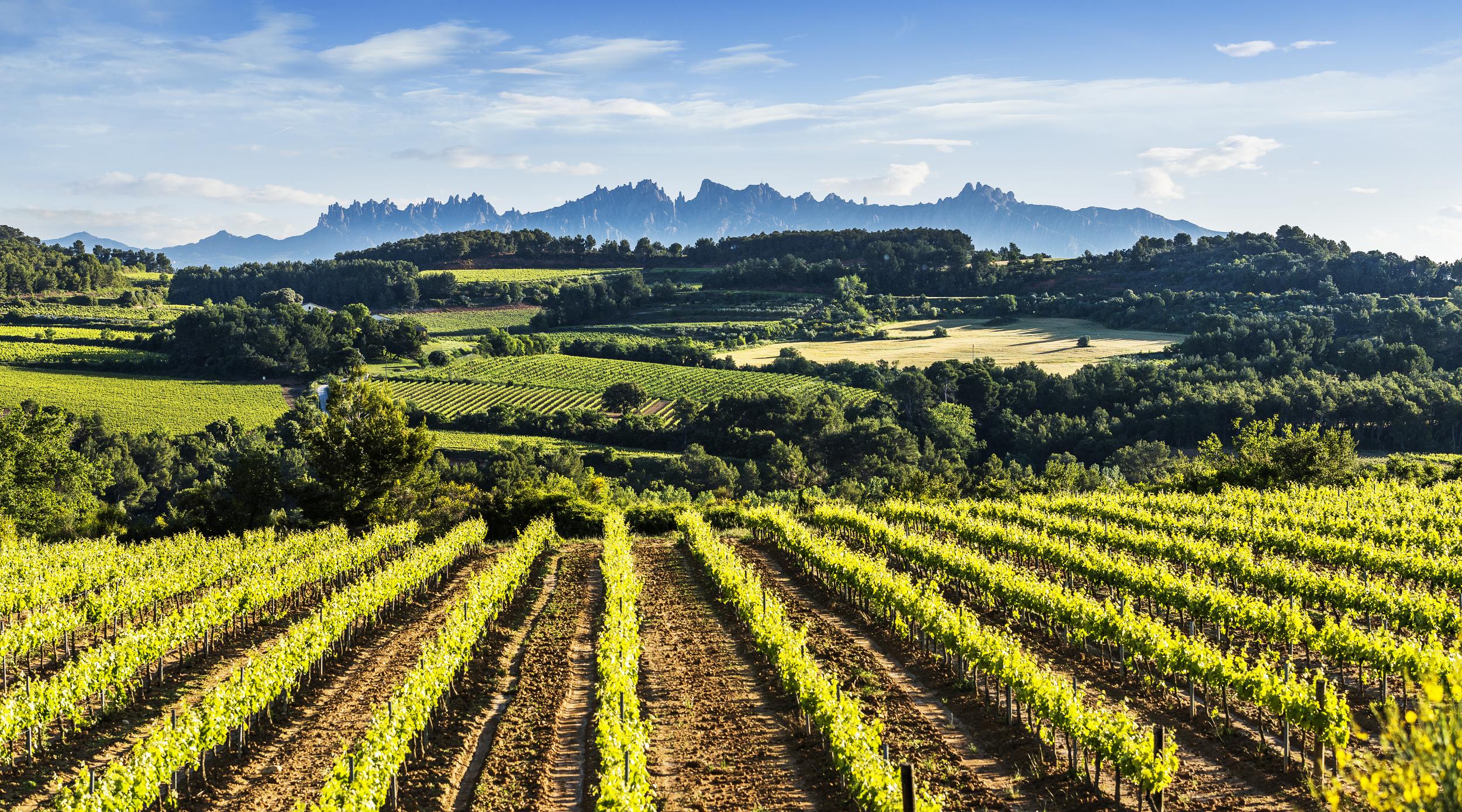 Penedès is all the places you want to see and live, just one hour away from Barcelona, Costa Dorada and Montserrat 
Penedès has everything you don't want to miss. It is the fields, the forest and the sea. It is wine, cava and gastronomy. It is tourism, culture and heritage. It is history and tradition. That's why we like to say that you don't have to choose anything here. That we are all the places you want to see and all the senses you want to experience. And most importantly, just 20 minutes from one point to another.
If there were a line between Barcelona and Tarragona, the midpoint would be the Penedès WIne Region, as it is exactly 42 km from the two cities and therefore, less than an hour's drive from Costa de Barcelona, ​​Costa Dorada or even from Montserrat. Thati why we can say that Penedès has a perfect location whether it is your final destination or just a stop on your journey. Getting here rigt now is to put time in your favor, so it shortens the distance between you and what you want to discover.
The harmony of contrasts
Penedès is a surprising territory full of landscape contrasts.The perfect combination of beaches, forests and large vineyards.
The Penedès area comprises three different counties: Alt Penedès, Baix Penedès and Garraf. Therefore, the Penedès reaches the coastline. where you can find pintoresque fishermans villages such as Sitges or Vilanova i la Geltrú and family-friendly, fine sand beaches.
It has a large valley of organised vineyards inland, which we treasure as a magic garden. In the east we find ourselves in an authentic rural landscape, with disseminated farm houses and  the villages are smaller. And then, in the northen parts of Penedès you get to higher grounds, covered in pine trees and thyme, classic Mediterranen forest.
These landscapes are so different, but at the same time, so close to each other, that they show the richness of the area. If you can explore it all, you may uunderstand it, understand us, and that will be an amazing experience.
A philosophy of living and celebrating
The history and tradition in Penedès has sculpted a way of living, moving, relating and celebrating.
Discovering the Penedès wine region means understanding its own philosophy of living. Its landscapes, the climate, the wine culture, the heritage or the combination of the rural and urban environmenta have forged its character, the traditions, the celebrations, the gastronomy and also, the diversity of proposals and activities to do.
Penedès is a walk through vineyards on foot or by bike, a meal with unique and local products, a party with history, a diada castellera (human towers exhibitions), a glass of wine in the afternoon, a dip in the beach, having a drink in a terrace and chatting outdoors, greet the neighbors, a visit to a castle, the smell of its markets ... Penedès is quiet. It is rural life and at the same time social life. Penedès is all that is lived he and it is life.
Penedès, count on us
When you think about your next trip, count on us
Penedès is small, but full of stories and experiences. Wines and gastronomy, nature and vineyards, leisure, sports, markets and festivals, but it the people who makes this a great and authentic destination.
Penedès Secret
Discover all that the Penedès has to offer you through 10 secrets told in first person by the locals, the people of Penedès. The hidden nooks and corners, the stories and legends that make up this land and its personality. 10 secrets, 10 places of interest to visit.