Sa Roca, Monument complex
Place of interest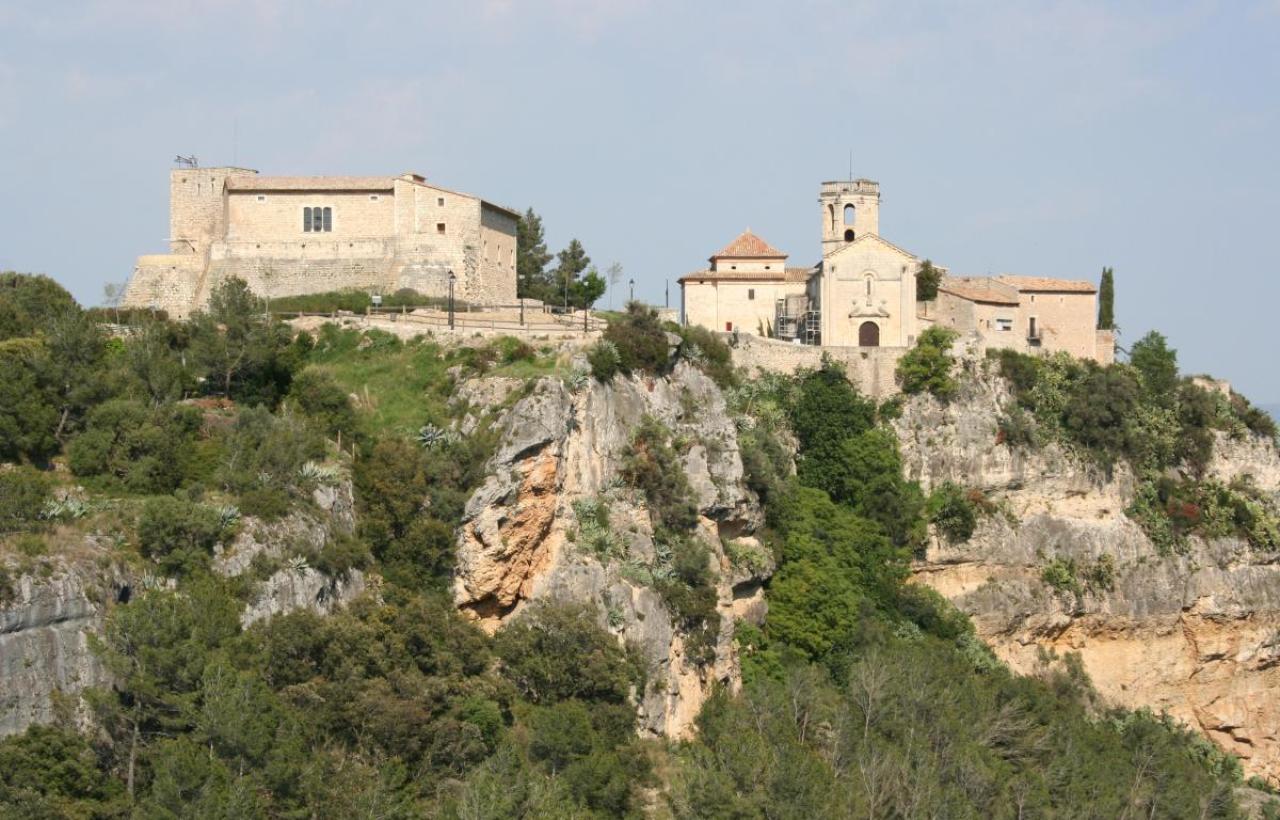 The Sa Roca Monument Complex, one of the best-preserved Catalan Romanesque complexes.
The Roca hill complex, in Sant Martí Sarroca, is made up of two buildings, the 10th-century Iris Castle and the 12th-century Church of Santa María, both of which have been catalogued as historical-artistic monuments of national interest.
A site occupied since ancient times, with remains of an Iberian settlement and a Roman settlement, it enjoyed its greatest splendour during the tenth century when the hill became a point of surveillance and protection for its inhabitants due to its strategic form and position. From the late Middle Ages until the nineteenth century a buildings sprung up around the castle giving rise to the current town, although this ended up being relocated on the plain after its destruction during the First Carlist War (1833-1840).
The complex has undergone several renovations and restorations over the centuries. One of the major alterations was carried out in 1906 by the famous architect and politician Josep Puig i Cadafalch, who was commissioned to work on the interior and exterior of the Romanesque church of Santa María de Sant Martí Sarroca, the most authentic piece of architecture in the medieval complex of Sa Roca, this being the first documented monument restoration of any significance.
We invite you to visit one of the most important architectural gems of Alt Penedès, the major landmark of this town, and discover one of the best-preserved Romanesque style complexes in Catalonia.
Price:
Normal: 2.60 Euro
Reduced: 1.70 Euro
Group (more than 20 persons): 2.00 Euro
Services:
Free parking
Site partly adapted for the disabled
WC
Room rental service
Contact
Email
st.martisa@diba.cat
Address
Av. del Castell, 99
08731 Barcelona
Spain
Category
Monasteries, castles and ruins