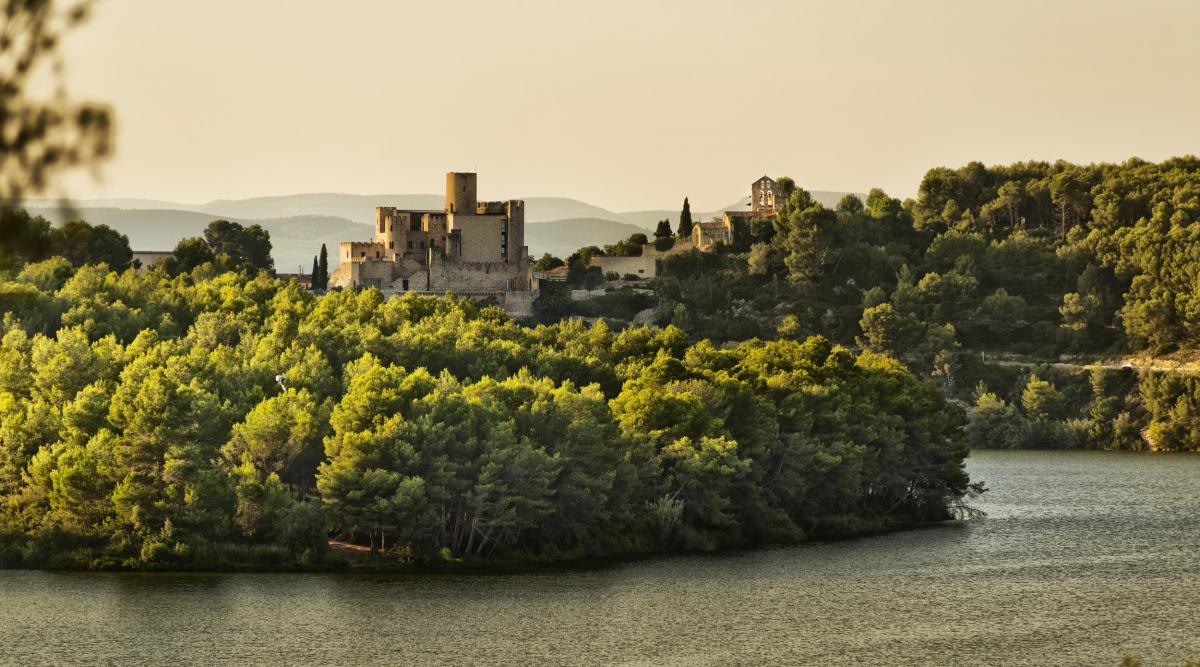 A circular route on foot to visit the 3 Castles of Marca del Penedès
If you are fascinated by history and you like to walk, we suggest a circular route of great natural and historical interest. It runs through the towns of Santa Margarida i els Monjos, Olèrdola and Castellet i la Gornal.
The route is called Castells de Marca (Hispanic MarK Castles), a circular route around three castles, used as watch fortifications and defense of the area against the Muslim rule of Al-Andalus in the IX, XI and XII centuries. The trail also crosses two protected natural parks: Foix Park and Olèrdola Park.
During the walk you may enjoy the surroundings, passing through the different landscapes of the Penedès, while approaching these three extraordinary heritage sites of medieval times: the castle of Olèrdola, the castle of Penyafort in Santa Margarida i els Monjos and the castle of Castellet i la Gornal.
The three constructions were built for the control and defense of the area, and represented the last line of resistance of the Hispanic Mark against the Muslim Empire. Around the buildings, some of the towns that exist today in the Penedès were settled.
Castells de Marca is a circular route that can be done in one go, or by going through the castles in stages:
SECTION 1 - PENYAFORT CASTLE TO OLÈRDOLA CASTLE Distance traveled: 9.5 km
SECTION 2 - CASTELL D'OLÈRDOLA TO CASTELL DE CASTELLET Distance traveled: 10.4 km
SECTION 3 - CASTELL DE CASTELLET TO CASTELL DE PENYAFORT Distance traveled: 6.9 km

You have all the route information and the route map in the brochure.
In addition, you also have all the information on the route and download it in sections at:

www.santamargaridaielsmonjos.cat
www.olerdola.cat
www.castelletilagornal.cat
ESPAIS NATURALS DE LA RUTA
Download the brochure
Download the brochure
Come on this Castells de Marca walk and discover a time full of legends and battles in Penedès that is sure to make a lasting impression on you.