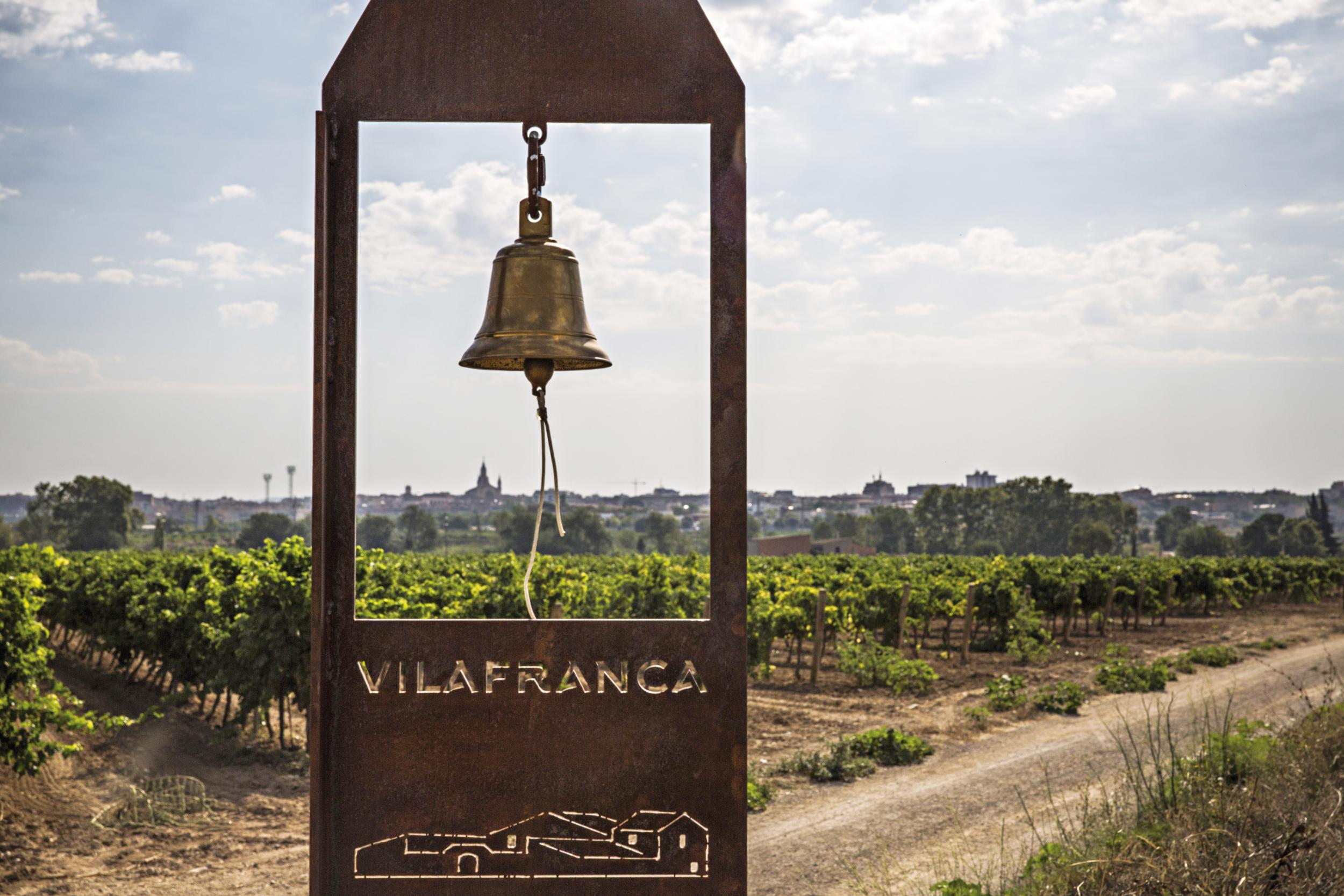 El Camí del Vi or Wine Walk is a trail for the whole family, with 8 stations that talk about the test of time
The Wine Walk is a 3.5km, flat, low-difficulty and accessible linear path that can be done with the whole family, both on foot and by bicycle.
The starting point is the Vilafranca del Penedès Tourist Office and reaches Torre de les Aigües, discovering along the way 8 stations that invite you to reflect on the passage of time. It tells us about time regarding people -the hours-  and about the time regarding nature -the seasons-. About the time necessary for a vineyard or a grape to grow,  about the time in the cellar to make the wine ... About the generations and generations that have learned this trade and have worked this land.
Stroll through vineyards. Count the passing of the hours and the passing of the seasons. Listen to old tavern songs. Smell the earth. Live the imprint of history in the landscape. Discover Penedès.
More information and tour:  Download the brochure (only in Spanish)
TAMBÉ ET POT INTERESSAR...