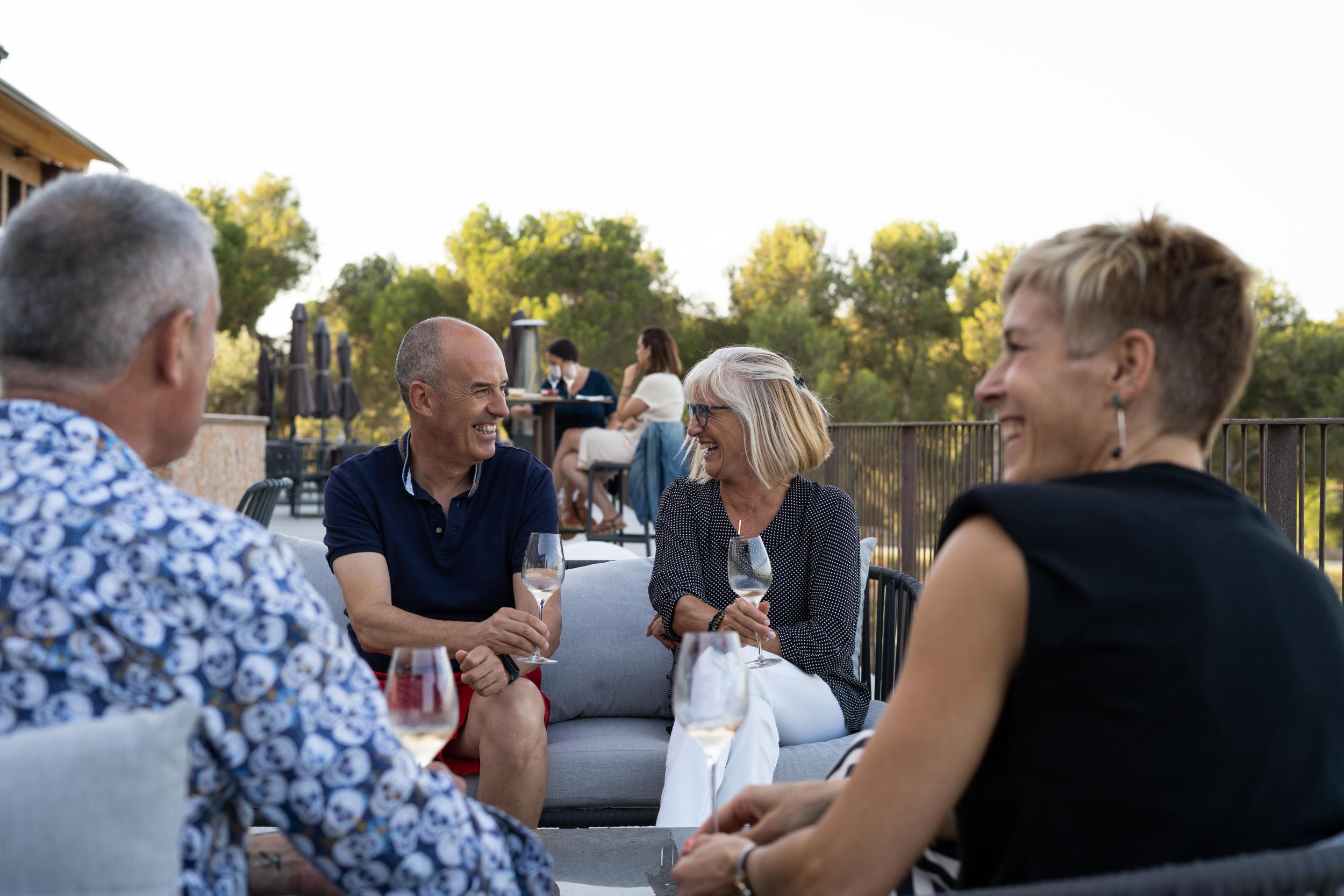 Wine Bars are sites, mostly in the open air, where you can taste wines without necessarily taking a wine tour... even though you may end up doing so! Many offer the possibility of complementing the wines with small snacks, tapas or even brunch and more elaborate dishes.
Enjoy the sunshine, the outdoors, the scenery of the vineyards and a glass of wine. What more could you ask for? Here you have the options of terraces and Wine Bars of the Penedès Wine Route.
Penedès Rooster also in the cellars
Picatast in Wine Bars
What is Picatast?
It is the new aperitif that combines two products with Penedès DNA: wine and rustic pâté from Gall del Penedès IGP (protected geographical indication-food certification). The pate is made with the IGP Penedès Rooster, 100% natural, cooked Catalan style with raisins, dried apricots and pine nuts, reminiscent of Fiesta Mayor stews. Let's make this aperitif fashionable in Penedès!
Tasting venues and Wine Bars of the Penedès Wine Route have joined the IGP Gall del Penedès to offer the Picatast, so that your aperitifs and tastings are authentically 100% Penedès. Do you dig it? The order a Picastast now!
Wine Bars y tasting venues offering Picatast:
Giró del Gorner | Mas Comtal | Can Suriol | Vinateria Inzòlia | Eudald Massana | Parató | Albet i Noya | Jean Leon | Batllori | Cava Guilera | Ferré i Catasús | Segura Viudas | Cellers Carol Vallès | MontRubí | Can Marlès | Caves Bolet   | Jané Santacana