La Giralda de l'Arboç
Place of interest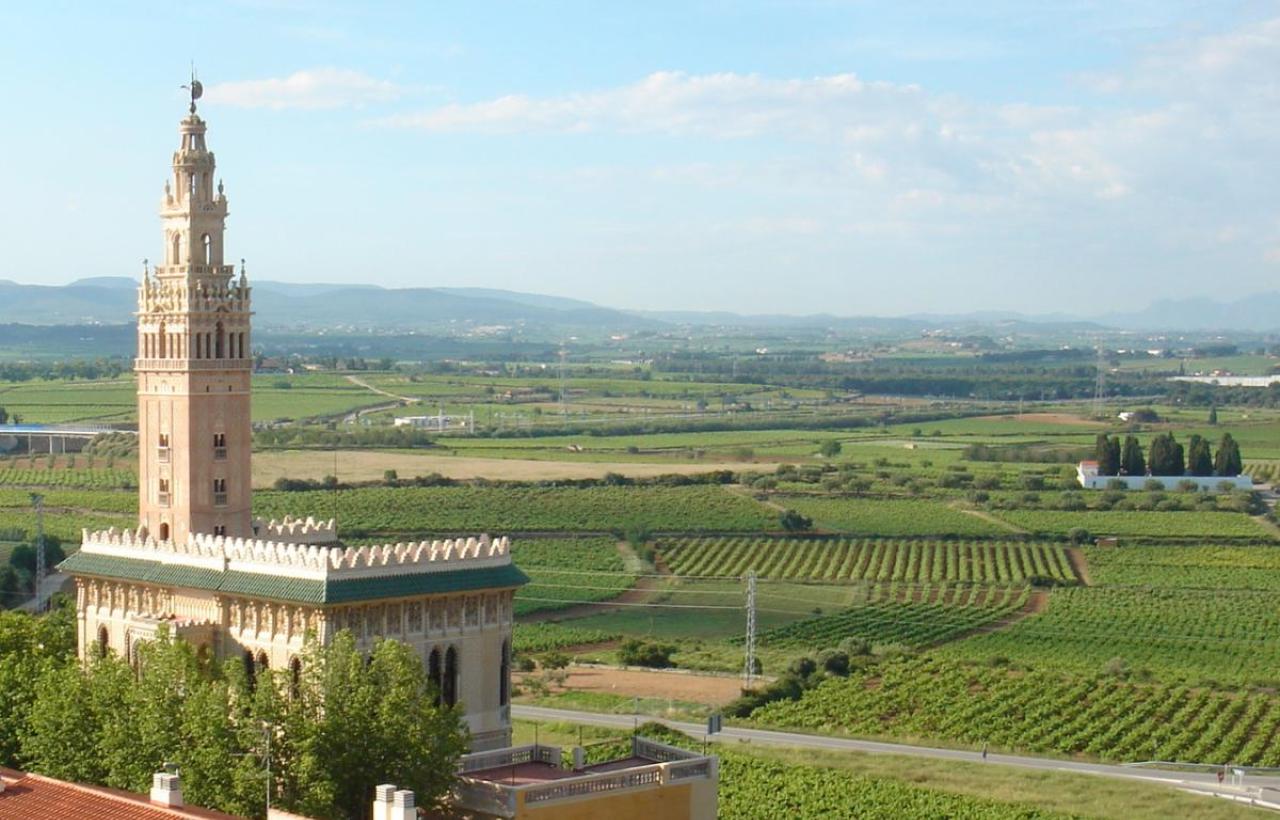 The creator of this building was the neighbor of the Arboç Joan Roquer i Marí. After their wedding trip to Andalusia, the wealthy newlyweds couples returned to Catalonia excited by Arabic architecture. Residents in Barcelona, from where family business was attended, at a given moment decided to become a summer residence where they wanted to mimic the elements that most surprised him of the Arab architecture present in Andalusia.
The work was completed in 1908 and was directed by the same Roquer and executed by the master of works Mr. Feliu. The highlight is the reproduction of the Giralda de Sevilla, with a height of 52 meters, which has become one of the most emblematic elements of the city. To the set there is also a replica of the Patio de los Leones of the Alhambra in Granada, and the Hall of Ambassadors of the Alcazar of Seville.
Regarding the decoration of the building, the horseshoe arches, the lobed arches and the arabesques predominate. All the decorative elements, as well as the materials used, faithfully follow the original models, based on the photographs taken during the trip to Andalusia.
LA GIRALDA DE L'ARBOÇ IS TEMPORARILY CLOSED FOR RENOVATIONS
SORRY FOR THE INCONVENIENC
For more information or reservations, you must send an email to the Tourism Office of the Arboç, turisme@arbocenc.cat, or call Tel. +34 697 414 973
If you are a group of less than 20 people, from the Tourist Office large groups are organized together with smaller groups.
Contact
Email
turisme@arbocenc.cat
Address
Avinguda Jacint Verdaguer 35
43720
Spain