Iberian Citadel of Calafell
Place of interest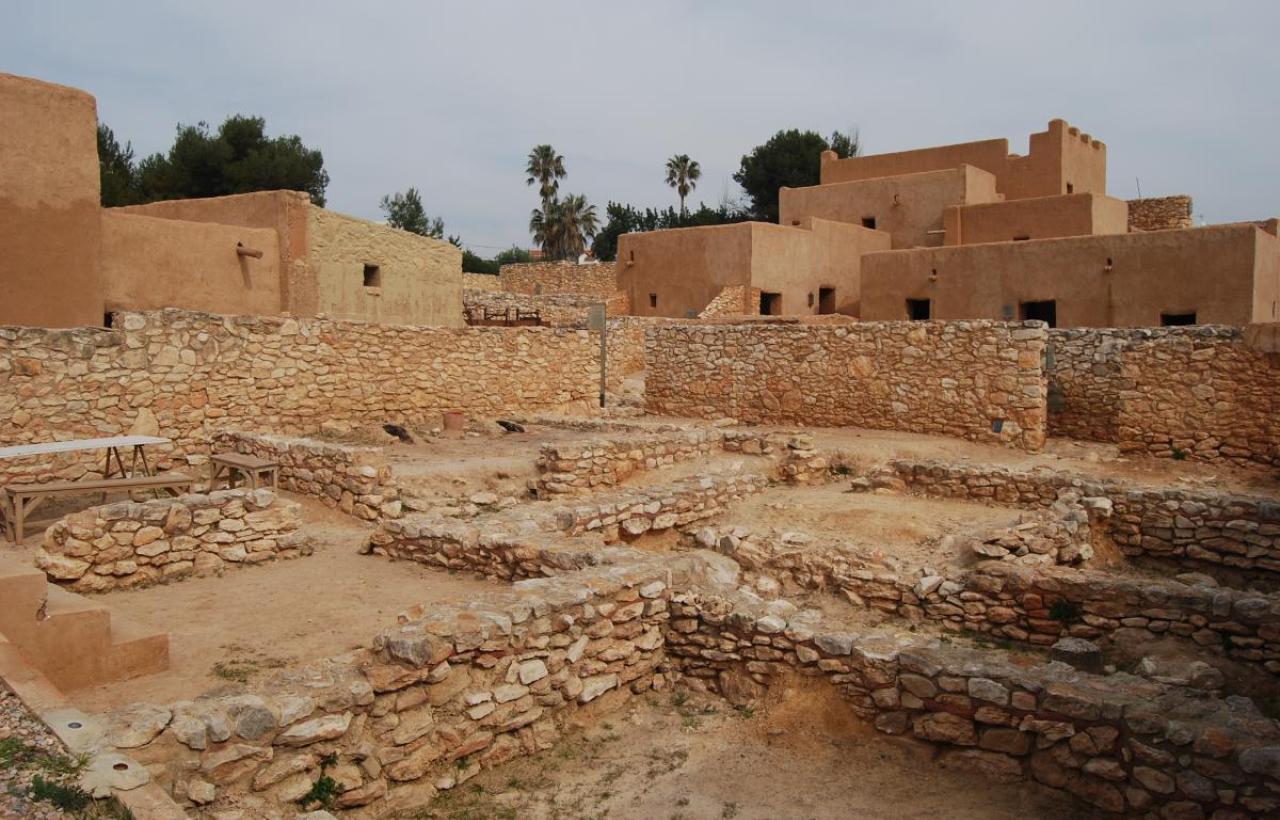 The Iberian Citadel of Calafell, otherwise known as the Iberian settlement of Alorda Park or Toixoneres is an archaeological site excavated Iberian cossetans for just over 30 years. It is a fortified waterfront founded s.VI BC and the impact of the Second Punic War, from the end of the third century BC, the time live final.
The particularity of this archaeological museum is outdoors having undergone reconstruction architectural site, where it has applied methodologies of experimental archeology, as well as being an example didactic museum, from projects developed by the University of Barcelona.
The Citadel allows visitors to enter the reconstructed houses, which are exhibited replicas of objects of material culture of the Iberians, and go up to the defense towers through a reproduction of a Roman tower assault, providing visitors an understanding of the past through museum items. Currently, the app also offers free download Calafell Open Air Museum, available for iOS and Android systems.
In addition to its cultural value as a center for experimental archeology and as educational equipment, The Citadel is also committed to the dissemination of historical recreation, organizing Ibercalafell along with the group during the month of July, the festival Terra Iberian with 'aim of spreading the culture of the Iberians.
The Citadel is part of the Iberian Route, coordinated by the Archeology Museum of Catalonia (MAC) and the international network exarca.
Price:
Normal: 4.00 Euro
Reduced: 2.50 Euro
Guided tour and family activities: 2.00 Euro (advanced booking)
Services:
Free parking with space for coaches
Shop and vending machines
Free App
Free guidebooks –no guide- in Spanish, English, French, German and Russian
Picnic area
WC
Contact
Telephone
34 977 69 46 83
Email
calafellhistoric@calafell.org
Address
Carretera de Barcelona (C-31), Km 131 (entre Calafell i Segur de Calafell)
43820 Tarragona
Spain