Espai Far
Place of interest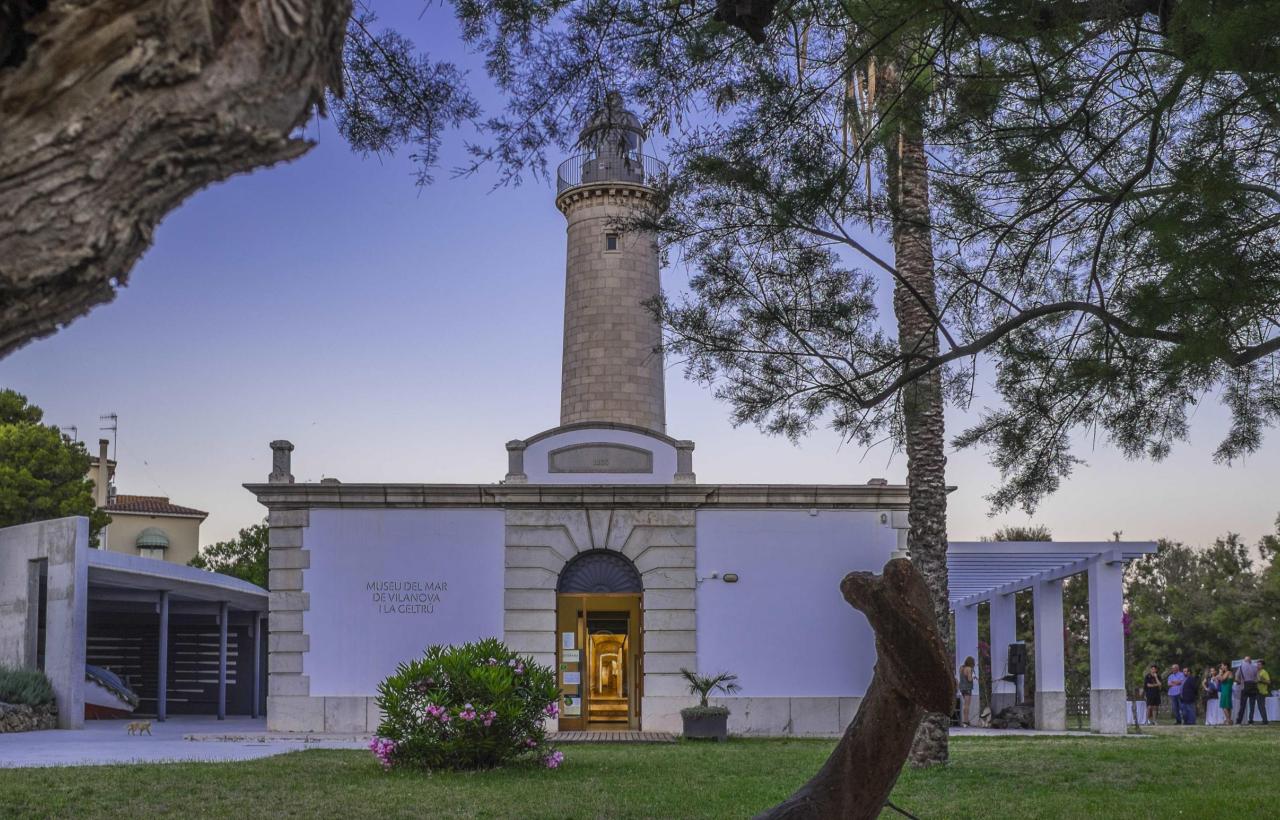 The Espai Far is located in the San Cristòfol Lighthouse, and it's a museistic equipment that shows the rich Vilanovin marine heritage. It has three spaces with permanent exhibition:
The Museu del Mar (Sea Museum), located in the ancient house of the lighthouse keeper, displays objects related to the world of fishing and marine tradition, most of which are part of a collection created from donations by fishermen neighbors for over 40 years. The exhibition features several areas such as the beach, commerce, fishing, harbour and cultural life, showing a journey through the city's marine history from objects and stories.
The Roig Toqués Museum reproduces the ancient private museum that Francesc Roig Toqués (1921–2008) created in the family home, Mas Carolina. That museum, the showed its great passion for the sea, was opened to the public for over sixty years. It was also Francesc Roig Toqués he who trained the famous "Carpa Juanita", a small carpent that he taught to drink in porn and food from a spoon; she became internationally known for these skills.
In the gardens there is the centenary lifeboat Víctor Rojas, one of the only three types of floppy craft preserved in Catalonia. It was built in 1916 in Barcelona by Miquel Corbeto, and was based on the English model Beeching-Peake, the last cry in naval technology of the time.
Contact
Email
espaifar@vilanova.cat
Address
Pujada Far Sant Cristòfol, 2
08800
Spain
Town
Vilanova i la Geltrú
Category
Science, technology and crafts
Heritage classification
Site or asset in inventory
Accessibility
Wheelchair - total access
Reduced mobility
Opening hours
From June 15 to September 14:
Tuesday to Sunday from 10 a.m. to 1 p.m. and from 5 p.m. to 8 p.m.
From September 15 to March 14:
Wednesday to Friday from 10 a.m. to 1 p.m. | Saturday and Sunday from 10 a.m. to 2 p.m. | Saturday afternoon from 4 to 6 p.m.
From March 15 to June 14:
Wednesday to Sunday from 10 a.m. to 2 p.m. | Friday, Saturday and Sunday from 5 to 7 p.m.