Inland and rural Penedès: the 4 highest villages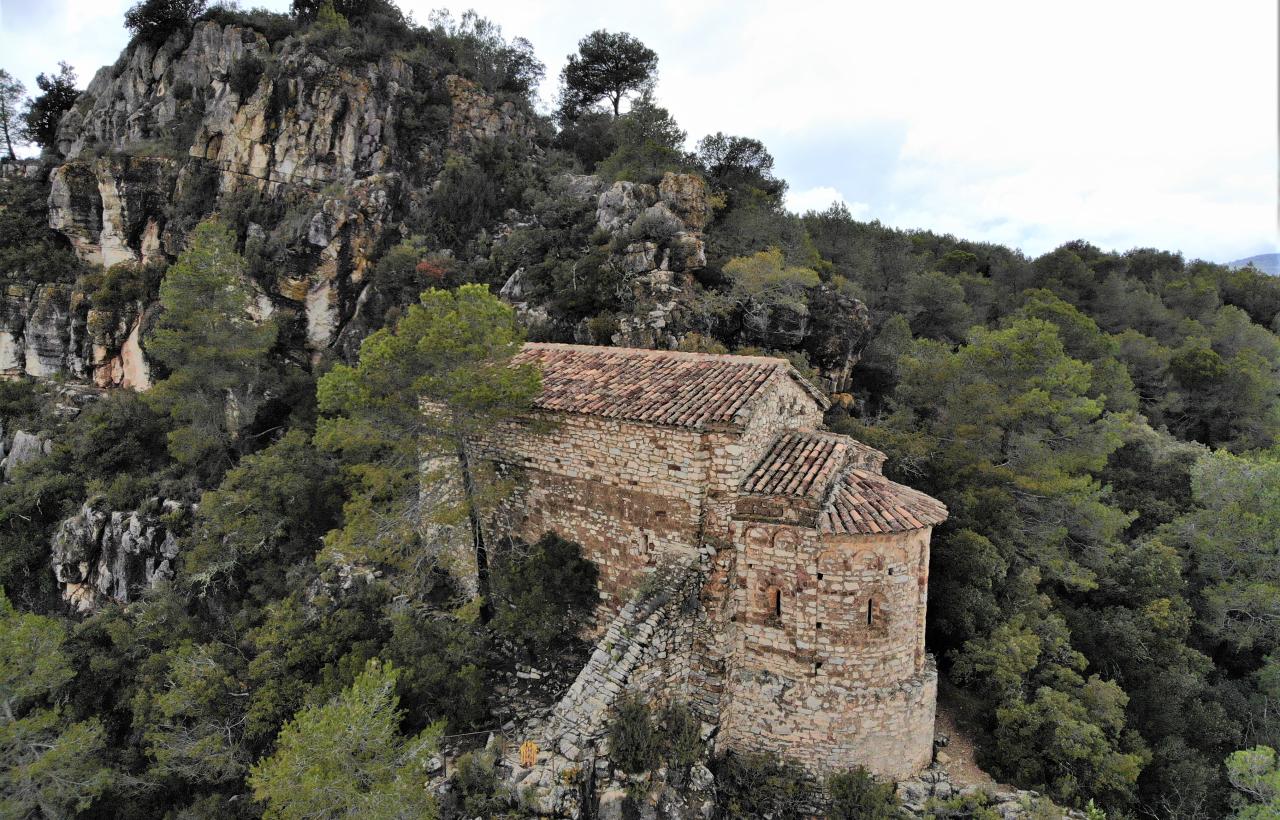 When people think of the Penedès region, most picture it as a valley, with vineyards spreading on the horizon and the Montserrat mountain on the background. However, its landscape is full of contrasts, stretching out between crops, beaches and forests.
The northernmost areas of Penedès are uneven terrain, where vineyards and typical Mediterranean forest coexist. On those higher grounds, temperatures are somewhat cooler, and in the wintertime, there are slight chances to see a thin layer of snow -maybe once a year. The villages in this rural area are small and quiet, somewhere to find a nice rural house to stay, get to taste the local gastronomy, search some shade in the summer and find nice hiking paths.
Pontons is in one of the highest areas of Alt Penedès, so the hills and the abundance of water makes it different from the rest of the neighboring towns. Its rural accommodations are perfect for a reflective retreat, far from everything, a turn-off-your-phone type of rural getaway. From the public car park you can start the ascent to Puig de les Agulles, the highest peak in the region, at 841m.

Mediona has been a hive of beer brewers, which is unique in a wine region. It is also a great spot for hiking and taking a wine tour in a winery with an awarded architecture, such as Mas Rodó.
Already in the Anoia region, and within the DO Penedès, La Llacuna is a small village -population of less than a thousand people- at just over 600 m above sea level, with a porched Plaza Mayor. It is one of its most remarkable places, next to the Vilademàger castle, where there are very photogenic views. Do not forget to taste and buy a selection of the famous Mallart charcuterie and sausages from La Llacuna!
The inland area of Baix Penedès will pleasantly surprise you. Most people know the beaches there down the coastline. However, there is a more rural area that rises between vineyards, olive trees - where you can visit the producers of EVOO Tòrclum-, and routes that take you to see the old farmer constructions of dry stone huts until you reach the Sierra de El Montmell. You may climb up to La Talaia del Montmell, the highest peak in the region, an itinerary that will take you past the church of Sant Miquel. If you prefer, just relax some rural lodging that will leave you speechless, or visit Can Marlès, probably the only winery that combines wine, rural accommodation and alpacas!