MontRubí
Wine cellar or Cava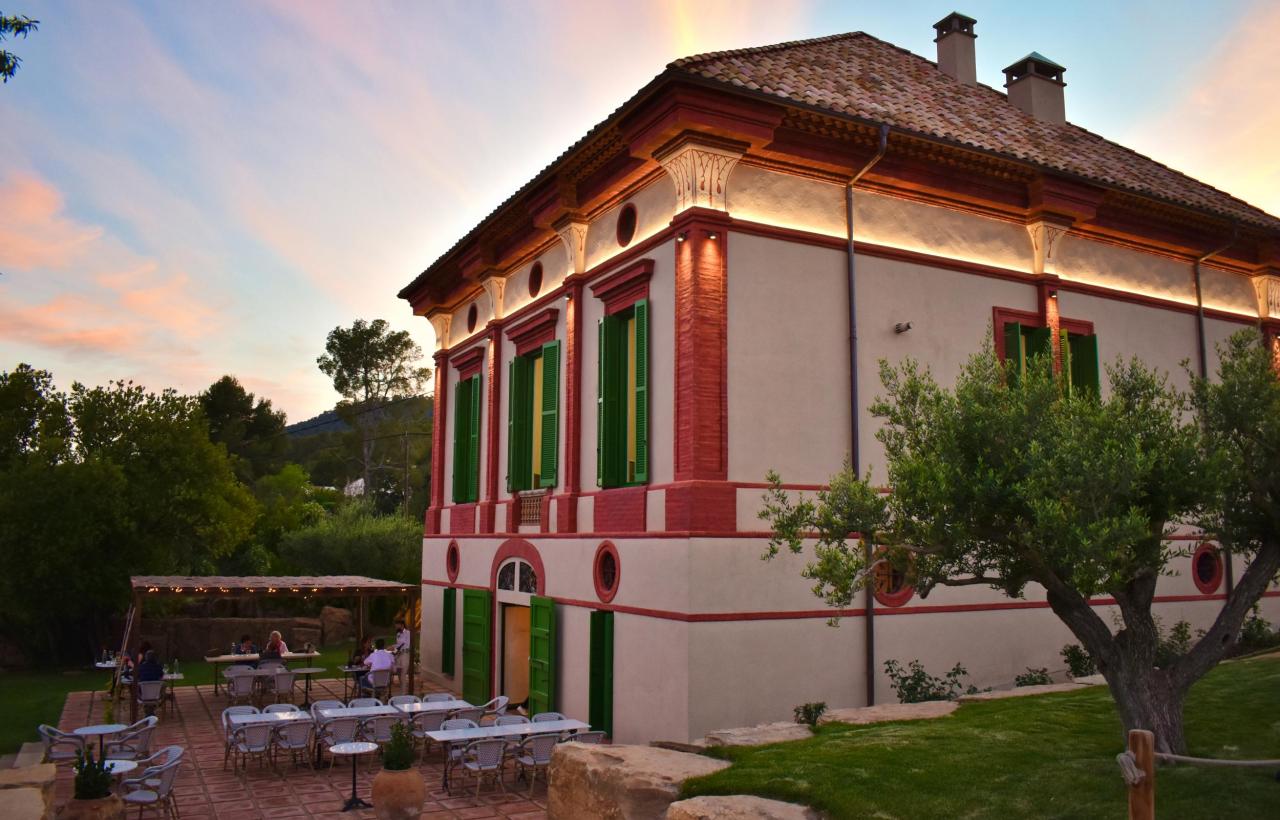 MontRubí: winery - gastronomy - hotel 
MontRubí is a family winery, pioneer in the recovery of indigenous grape varieties, where organic high altitude wines are produced, located in an idyllic setting: a valley in the Alt Penedès just an hour from the city of Barcelona, where the vineyards coexist with Mediterranean pine forests, oaks, olive trees and oak trees.
In the village of Avellà, where MontRubí winery is located, you can find the Boutique Winery Hotel Casa Grande 1771 with 10 rooms, and the Chalét, an architectural work of the late nineteenth century of historical and cultural heritage fully restored, which houses the gastronomic Restaurant.
The space has lounges, private areas and terrace, where you can enjoy market cuisine, full of flavor and in tribute to the seasonal product. 
MontRubí is an ideal venue for exclusive events of small and medium format.
The environment guarantees a maximum disconnection to the visitor and represents an ideal place for teambuilding activities or business meetings.
Contact
Contact person
Celina Gonzalez Garaño
Terrassa
300.00
300
350
130
200
90
50
No
No
Yes
Saló de fusta
125.00
2.30
125
80
40
80
40
33
No
No
No
Placa de les oliveres
470.00
470
500
300
250
145
121
No
No
Yes
Restaurant MontRubí
73.50
3.50
70
80
50
50
35
30
No
No
Yes
Event type
Celebration
Congress
Meeting
Space type
Winery
Hotel
Gardens and outdoor venues
Restaurant
Restaurant venue
Capacity
Up to 10 people
10 to 25 people
25 to 50 people
50 to 100 people
100 to 200 people
200 to 500 people
Serveis
Incentives and activities after meeting
Local planner
Catering service
Transport
Languages of attention
English
Catalan
Spanish
French
Italian
Recursos
Audio sound system
Screen and projector
Board