Modernism and romanticism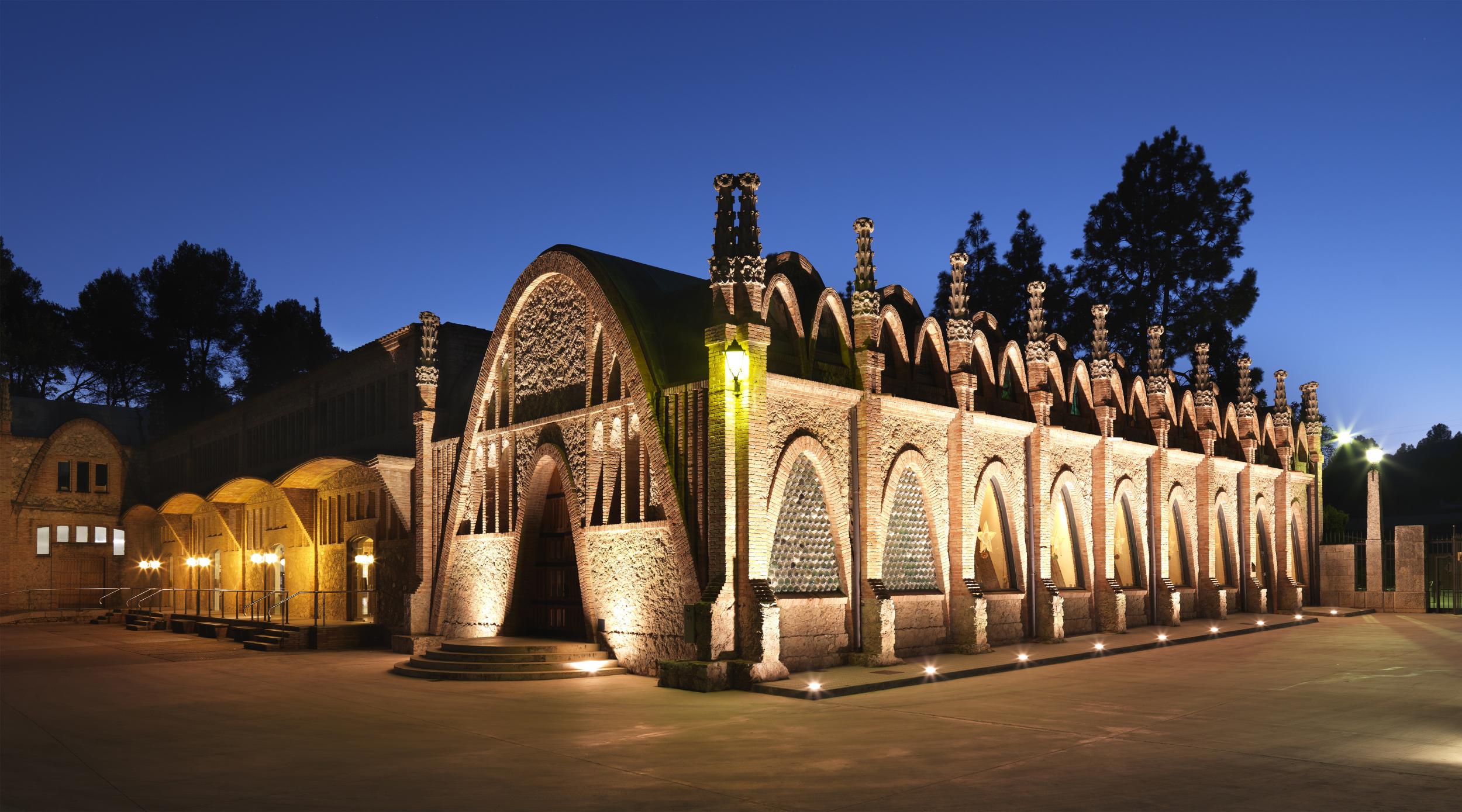 Modernism - Art Noveau - in Penedès
Since the economic recovery in Penedès, in the late nineteenth and early twentieth century, after the collapse of the phylloxera plague, comes a time of prosperity. Wealthy agricultural owners, merchants and bourgeois began to comission new buildings following the architectural trends of the cultural movement that was developing in Catalonia: modernism, also known as art-noveau, with Antoni Gaudí being, without a doubt, its most famous and celebrated representative.
Architects of great importance, such as Puig i Cadafalch, Antoni Pons and Santiago Güell, among others, were responsible for building some of these great architectural works in order to modernize spaces and materials, and give new momentum to the Catalan culture. In Penedès, one can find modernist constructions and art in houses, religious works and functional buildings, such as factories and wineries.
Vilafranca del Penedès, Sant Sadurní d'Anoia and Gelida have routes to admire the different modernist style houses, which can be done within a guided tour and also on your own.
You can also visit great works such as the Cau Ferrat Museum in Sitges, a temple of modernism founded by Santiago Rusiñol, or the Conjunt Monumental de Sa Roca, with the restoration of Puig and Cadafalch in the Romanesque church of Santa Maria inside the castle.
If you want to see the trace of this movement within the Penedès Wine Route, you should visit the exceptional architectural work of Puig i Cadafalch in Codorníu. The building symbolizes the fruitful alliance between nature and human labor, and is a stone tribute to the silence of cava.
You can also contemplate this movement in the Ludens winery, where the Masía Grabuach is located, dating from 1747, which was remodeled in 1920 by the prestigious architect Josep Puig i Cadafalch in the modernist style. Freixenet, Mascaró and Oriol Rossell are good examples the impact of Catalan modernism on the construction of wineries.
Romanticism
Romanticism, a cultural movement that happened at the same time as modernism, is closely related to the phenomenon of the Indians, also called the Americanos by locals. These early entrepreneurs, enriched by trade with the Americas, returned to renovate their homes according to their economic position, leaving an important mark mainly in the Garraf region, where most of the palaces of Romanticism are located. Splendid mansions with opulent ballrooms, tapestries, libraries, music rooms and neoclassical and French-style gardens are true symbols of the economic and social power of the owners.