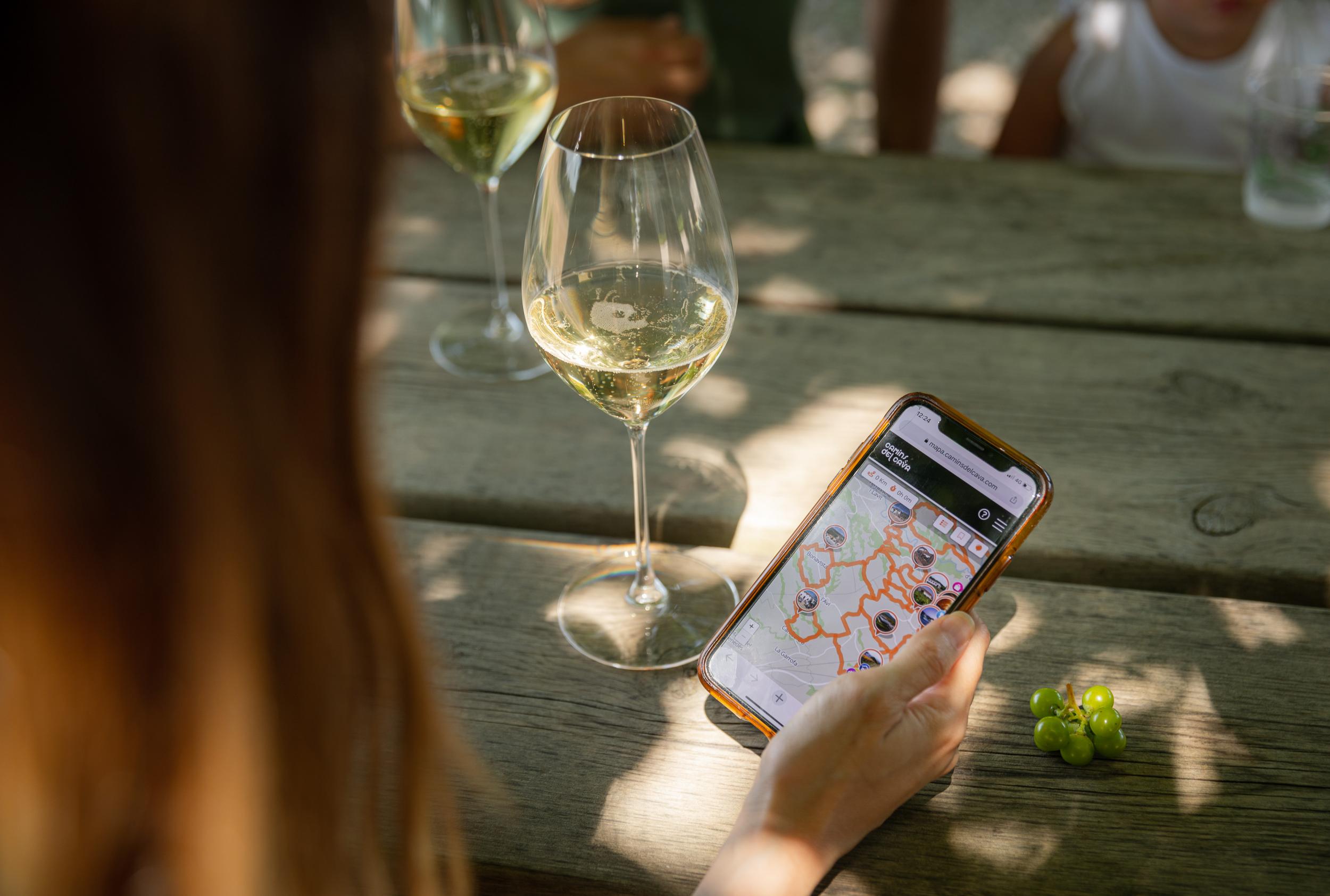 Walk between vineyards. Discover the history of Cava. Choose your own route. Meet your relatives or friends in splendid places and live the experience of the Cava Ways.
The Cava Ways are a net of ways and roads that give you freedom to choose your own route, giving you as much information as possible to arrive at any cava cellar from the rest of cava cellars.
This is a Cava adventure that combines walks between vineyards, on foot or on bycicle, around the rondabouts of Sant Sadurní d'Anoia together with visits to cellars and the best food in great restaurants of the area.
The Cava Ways provide the visitors with an interactive web with geolocalization (no need to download any app). The user chooses and personalizes the route to walk and the web-app indicates the level of difficulty of every stretch of the route and also the time which will imply.
The interactive web features more than twenty implied cellars, together with restaurants, accommodations and other interesting points such as shops, companies to rent bikes, parkings and museums.
The Cava Ways are for everyone. Come and live the experience!
Cava Ways are an initiative by AECAVA - Association of Cava Makers and the Ajuntament de Sant Sadurní d'Anoia and has the support of Diputació de Barcelona, Ajuntament de Subirats and Ajuntament de To