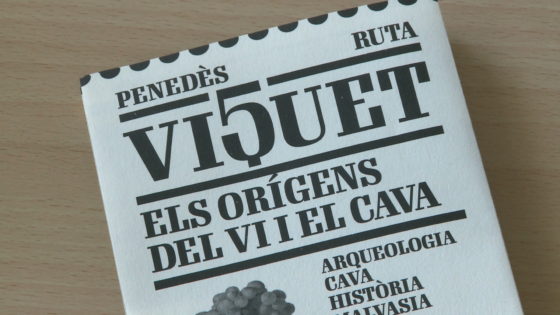 Archeology, cava, history, malvasia and wine
VIQUET is a combined ticket to visit the main 5 museums that promote the heritage of wine and cava culture in Penedès at a reduced price of 15€. The Viquet is aimed at those who love wine, culture, landscape and heritage, so they can find out more about the origins and tradition of winemaking in Penedès, spanning for more than 3000 years.
A journey where you choose where and when to stop and your luggage is going to be light: you will just need a glass, that will be filled with a thousand stories about the vineyard, wine, cava and malvasia.
The combined ticket grants you access to:
Sitges Malvasia Interpretation Center

Cava Center in Sant Sadurní d'Anoia

Interpretation Center of the Iberian Site of the Font de la Canya- DO Vinífera of Avinyonet del Penedès

Museum of Archeology of Catalonia-MAC Olèrdola

VINSEUM Museum of Wine Cultures of Catalonia

The Viquet can be purchased at any of the participating museums and also online, accessing the website www.entrades.vinseum.cat